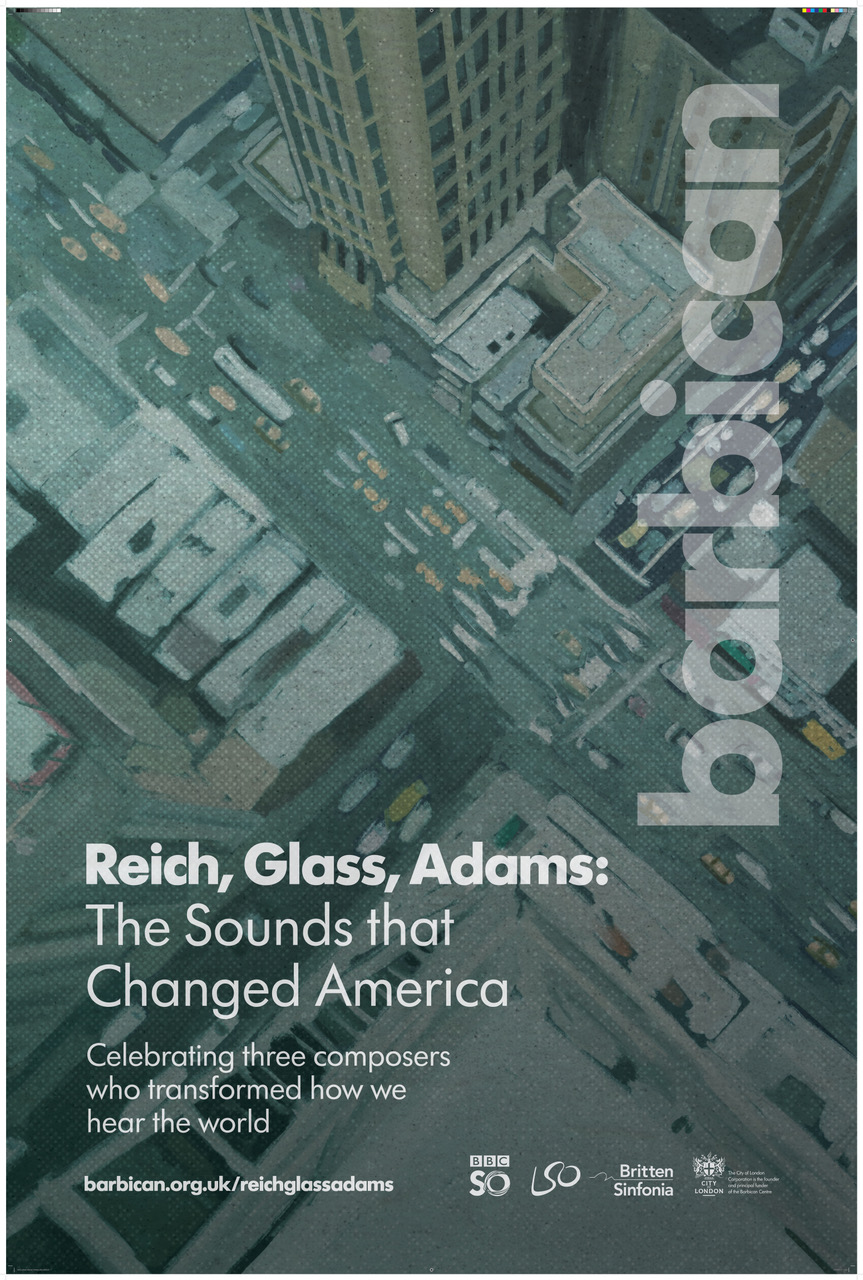 Reich, Glass, Adams: The Sounds That Changed America
The Barbican
illustration + design
The Barbican Centre commissioned a design to advertise their season of concerts celebrating the work of contemporary US composers Steve Reich, Philip Glass and John Adams.
This was a very exciting job for me, as I'm a huge fan of the work of all three, especially Steve Reich. The idea of the portraits was developed from an earlier concept sketch where the three were depicted in the rock face at Mount Rushmore. I was hoping to communicate a sense of vibrance and fluidity within the images of these three cultural giants, against the backdrop of the cold permanence of a mechanised, godless modern America.
Unfortunately this design had to be canned after one of the composers expressed displeasure at the way I had depicted them. Surprisingly it wasn't Philip Glass, who probably had the strongest case for complaint. In the end, The Barbican went with the stripped-down alternative version in the next image.